Blue Air sealed Inflatable Shelter
---
Huge temporary shelters from Leyuan Inflatables are mainly used for industrial applications and commercial events. They are made of reinforced PVC-coated fabric for all weather around a year.
This temporary structure is heat-welded technology that means airtight and does not always require air blowers plugged, quiet and low power consumption. Customized airflow ducts, heat ducts, AC holes and cable hooks and windows are available for each inflatable building house.
Our inflatable buildings are low cost, reliable, fast setup and low operating costs. Inflatable shelter can be huge use to cover construction sites, warehouses, swimming pools, soccer fields, tennis courts, greenhouses and storages.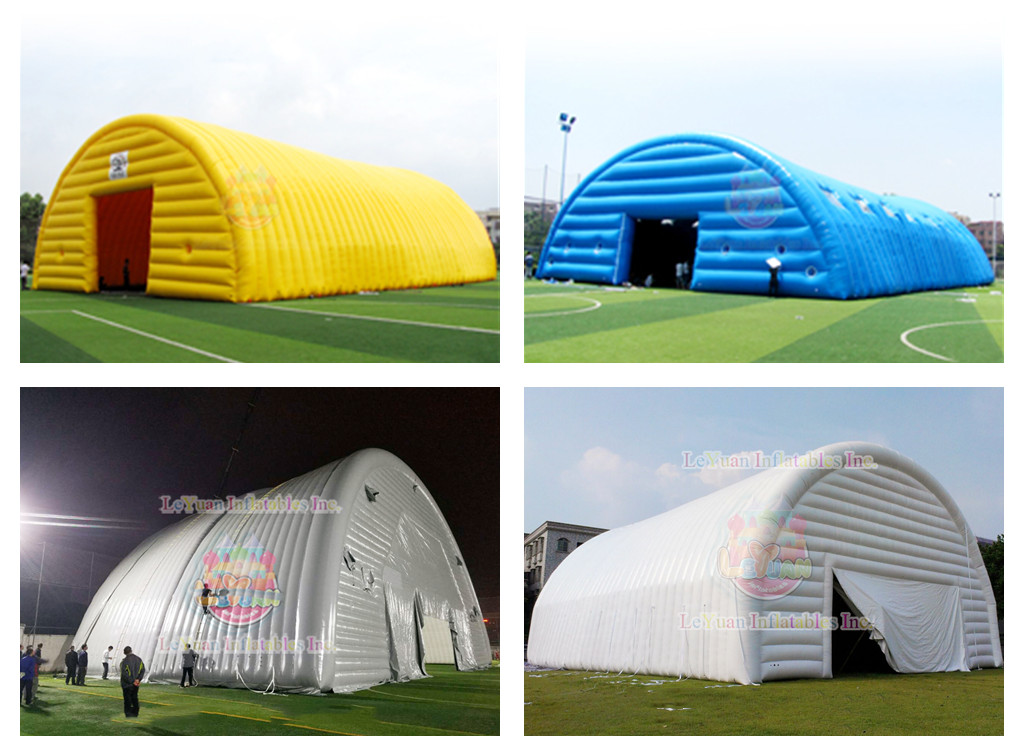 Why Leyuan Inflatables
---
Leyuan inflatable shelters and structures are flame retardant, lead free, anti-UV. All inflatable tents are compliant in EU EN14960, ASTM, NFPA, AS3533.