Custom Made Inflatable Arch Tent
---
Our portable inflatable archway tent is created for temporary industrial shelters for the wind, rain, snow and sun. You can install your shelter anywhere as long as you have electricity power or generator. Our inflatable workshop is built with durable reinforced PVC tarpaulin materials, waterproof and lead free. The air frame shelters are stable and safe anchoring to the ground with strong D ring anchor points on the underneath and roof of the shelters. On average our structures remain stable in wide up to 55mph.
1. Quick installation and inflation and poratable.
2. Simple and straightforward to install without the need for prior training
3. Reduces recovery costs by saving money on hangar rentals.
4. Provides a safe, controlled and private outdoor working environment.
5. Completely isolated to stay warm.
6. 100% shelter against bad weather.
7. Available any sizes and colors.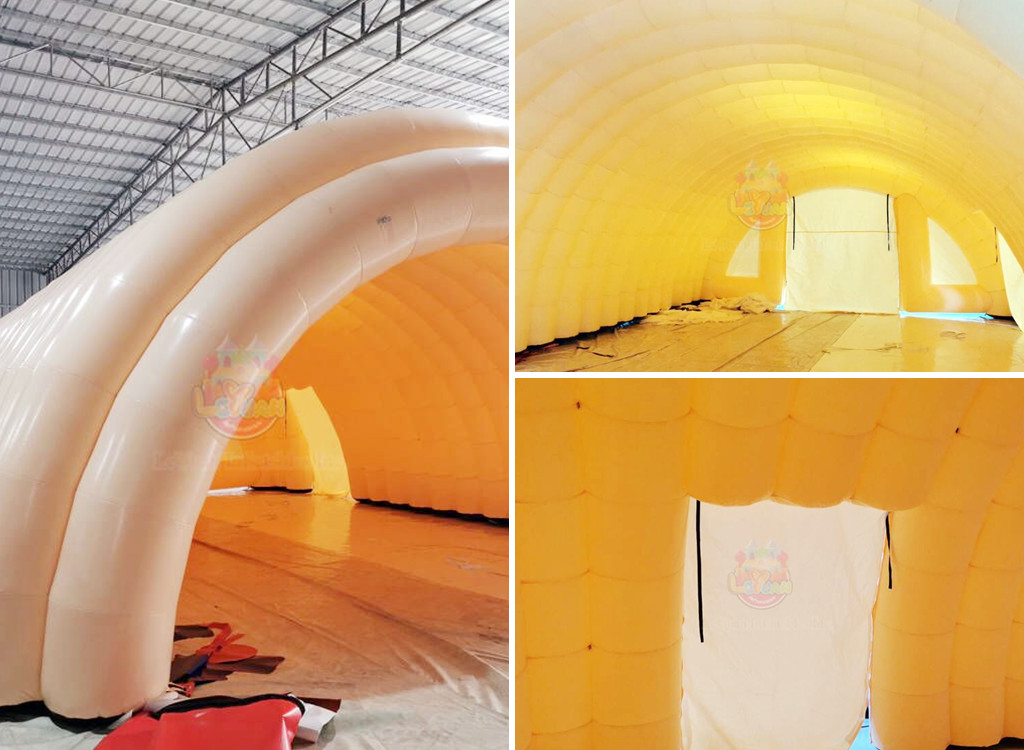 Quality and Advantage
---
1. Commercial grade quality.
2. Plato heady duty vinyl baffles.
3. Plato anti-tear PVC Vinyl, lead-safe and flame-retardant materials.
4. Double-stitched reinforced seams and six rows of stitching on mattress seams.
5. Finger safe mesh and heavy-duty deflation zippers with velcro cover.
6. Replaceable staircases and slide Covers.
7. Protective sun roof.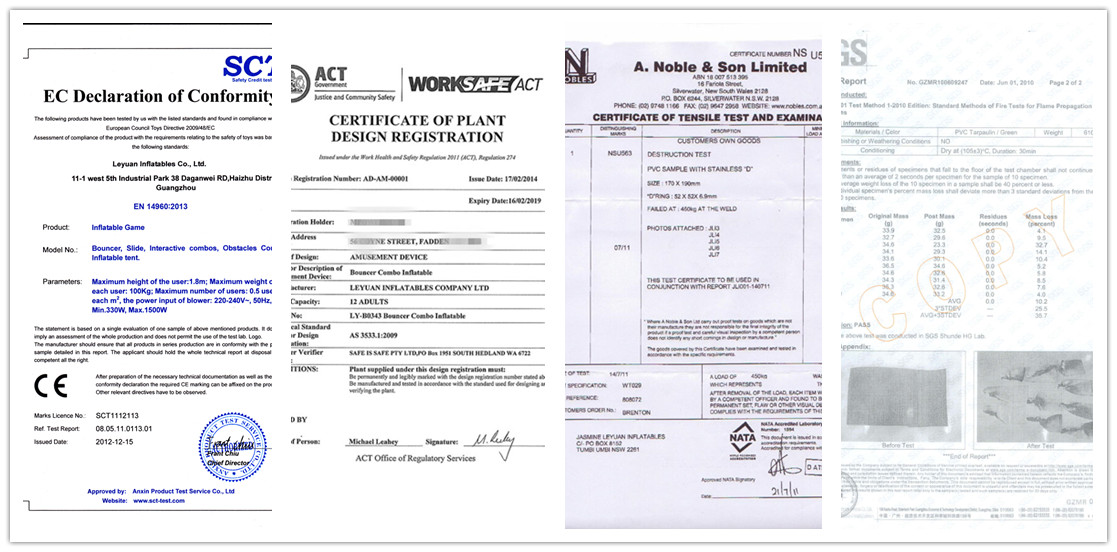 Good Quality Blower Accessory
---
LeYuan Inflatables also deliver good quality air blower with our inflatable games and structures. Heater and deflator are available too.