Quick Assembly and Disassemble
---
Inflatable storage tent can be dismantled and installed in one day on even a few hours, which makes it possible to use as a temporary structures for facilities,warehouse,production,greehouse,maintenance repair,sports and so on. While installing, the tent does not require a large construction team, special equipment or lifting mechanisms.
Suitable for any Climate
---
Our inflatable structures are designed to withstand the most extreme weather conditions, providing reliable shelter and structures with the possibility of application in various fields in both civilian and military spheres.
450KG load tie downs are reinforced sewn or welded on the underneath and top of a tent for safely anchoring down to ground with stake and ropes.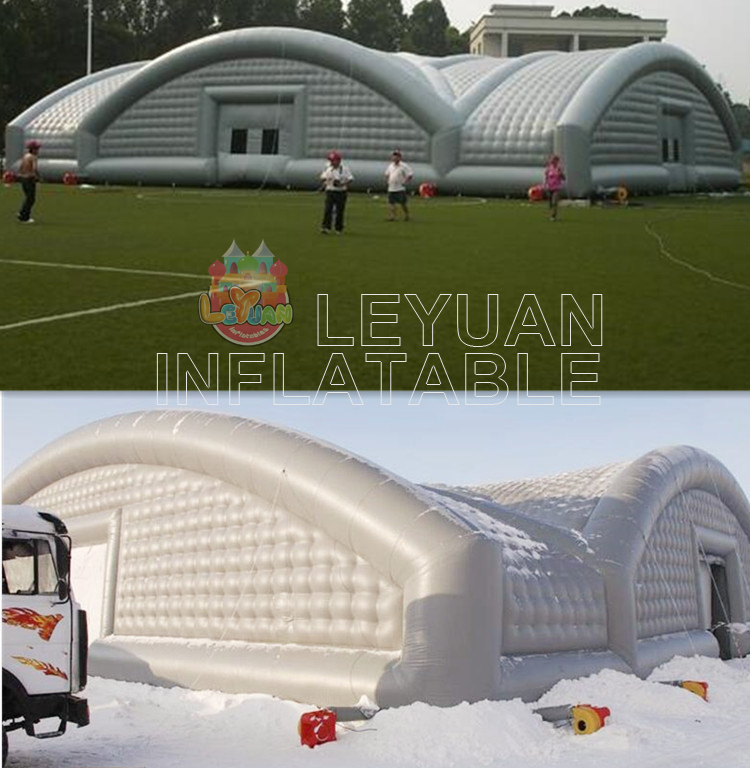 Certificates
---
1. The materials of inflatable buildings is comply with NFPA US Fame Retardant Standard, and waterproof, lead free and anti-UV.
2. Inflatable games, inflatable air tents meet European Safety Standard EN14960, ASTM, NFPA and AS3533.
3. We are proud to have our products design registration in Australian Standards 3533.