Inflatable Hangar for Maintenance and Repair
---
This huge inflatable hangar is the best temporary and significant solution for storage, maintenance and repairing yachts, boats, planes, machinery and mining trucks. Because the inflatable structure is possible to completely remove its front door and back door for heavy trucks to come inside.
Our mobile inflatable garage is made of reinforced heavy-duty PVC materials, waterproof and firesafe and heat isolation. Quick assembly and reduce the cost of storage, therefore the inflatable structures is the reliable storage and maintenance facilities in winter.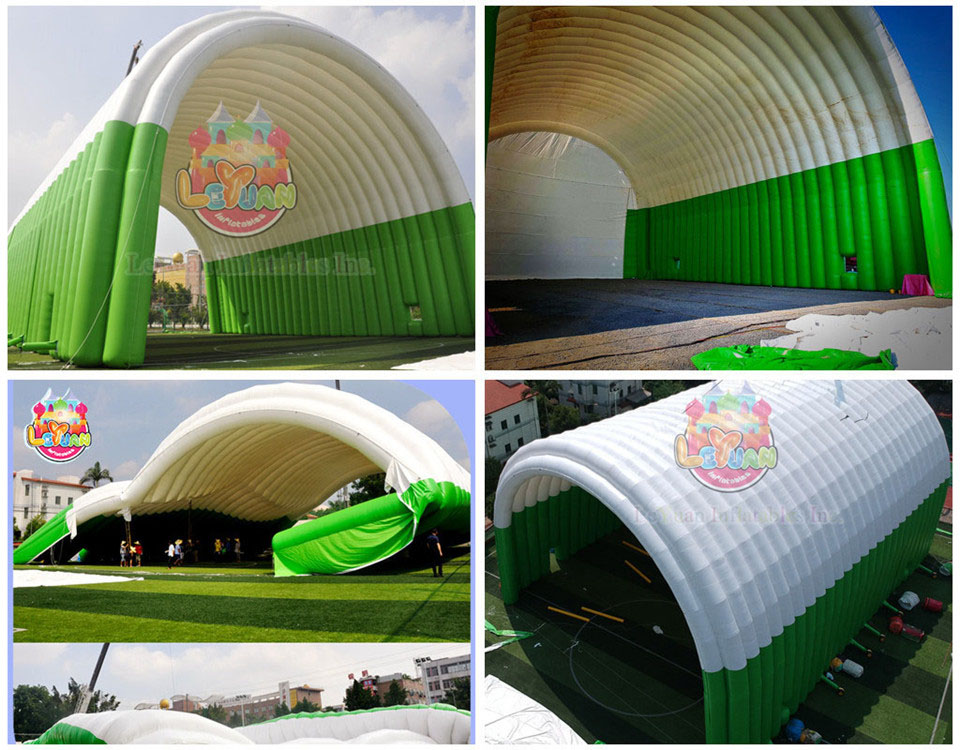 Leyuan Inflatables produce a large selection of inflatables: Inflatable dome tent, inflatable igloo, inflatable marquee, inflatable cube, Inflated trade show tents and exhibition tents, inflatable air track mats, obstacle course, inflatable slide and water slides, inflatable interactive sports and customized inflatable product replicas whatever you can imagine, give us an idea and we will create it. Email or call Leyuan Inflatable today and arrange for a 3D design drawing.