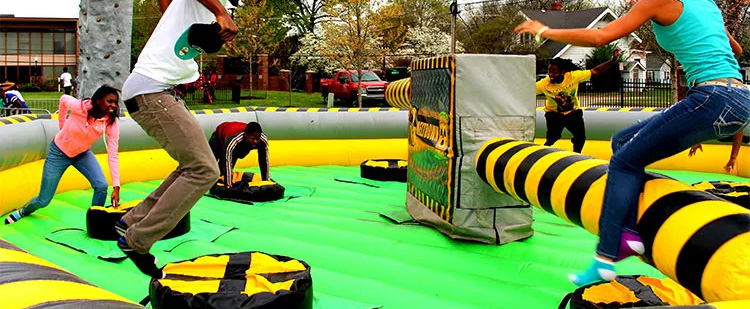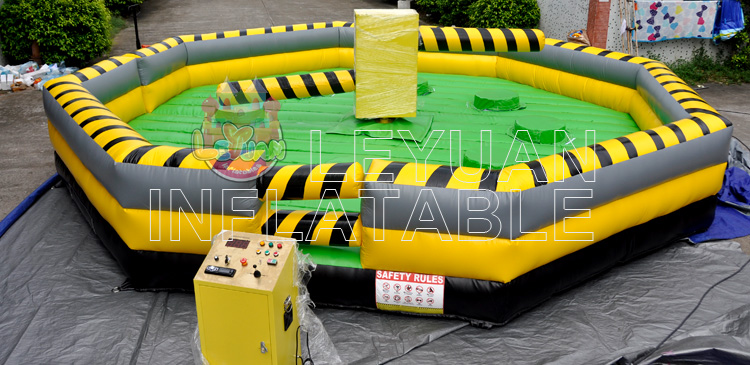 Check out the brand new 8 player Inflatable Meltdown Game! Which can challenge your stamina agility and reactions. Two giant padded booms swing around and you need to jump and duck over and under them to avoid the meltdown! Jump over the swinging arms as they speed faster and faster and change direction!

This game is perfect for picnics, birthday parties, corporate events, and more. You can also bring your team together using this for team building activities.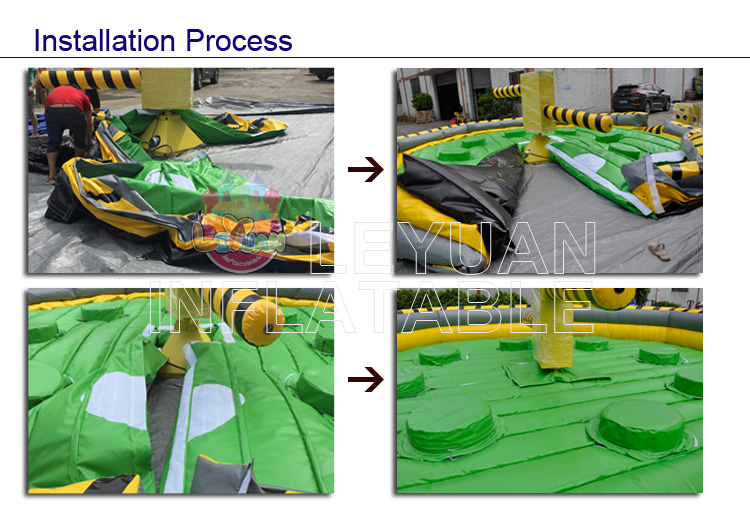 Inflatable Meltdown Game Features
---
1. Quality commercial grade PVC
2. Commercial double to quadruple stitching
4. Elector motor
5. Speed controller
6. Eight man design
7. Indoor and Outdoor Use
8. Commercial Use
9. Easy set up and take down
10. Custom (color, size, logo and design)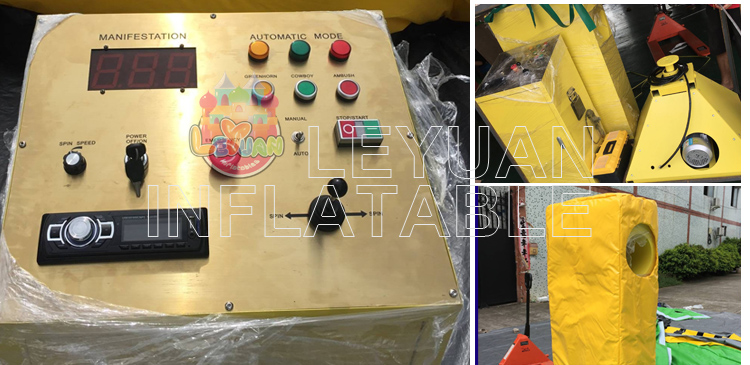 Good Quality Blower Accessory
---
LeYuan Inflatables equip reputed brand blowerforbig enough and suitable power for inflatable games. Cheap blower is unadapted for different country and easily bad. The blower have CE,CUL,US certificate.
Safe Payment
---
LeYuan Inflatables provide various main mode of payment. T/T to company account is officially recommended. Please note the company account named LEYUAN INFLATABLE PRODUCT CO LTD is safe and effective. Anyway, Western Union, Paypal, etc also are ok, so long as the A/C info is given in official LeYuan Inflatables contract(PI).

---
Submit a request for a custom inflatable made just for you! We can send by email, a photo for your review, as well!