LYI-WP01 inflatable water obstacle course is a kind of giant floating water park, this big inflatable floating playground is designed for a super large water space such as lake and sea,can be used by over 250 people at a time! our inflatable water park for home use and commercial use is your best summer resort.
LEYUAN has taken time and cut no corners in designing and manufacturing top quality Inflatable amusement park in various colors, themes and sizes.
It is approved for safe use by European standards CE EN14960, Australian standards for amusement ride safety.
Application: open water,lake, beach,swimming pool etc.
LEYUAN INFLATABLES's quality craftsmanship also ensures its maximum durability and attraction for years of use and service. Let's start you on your inflatable journey today!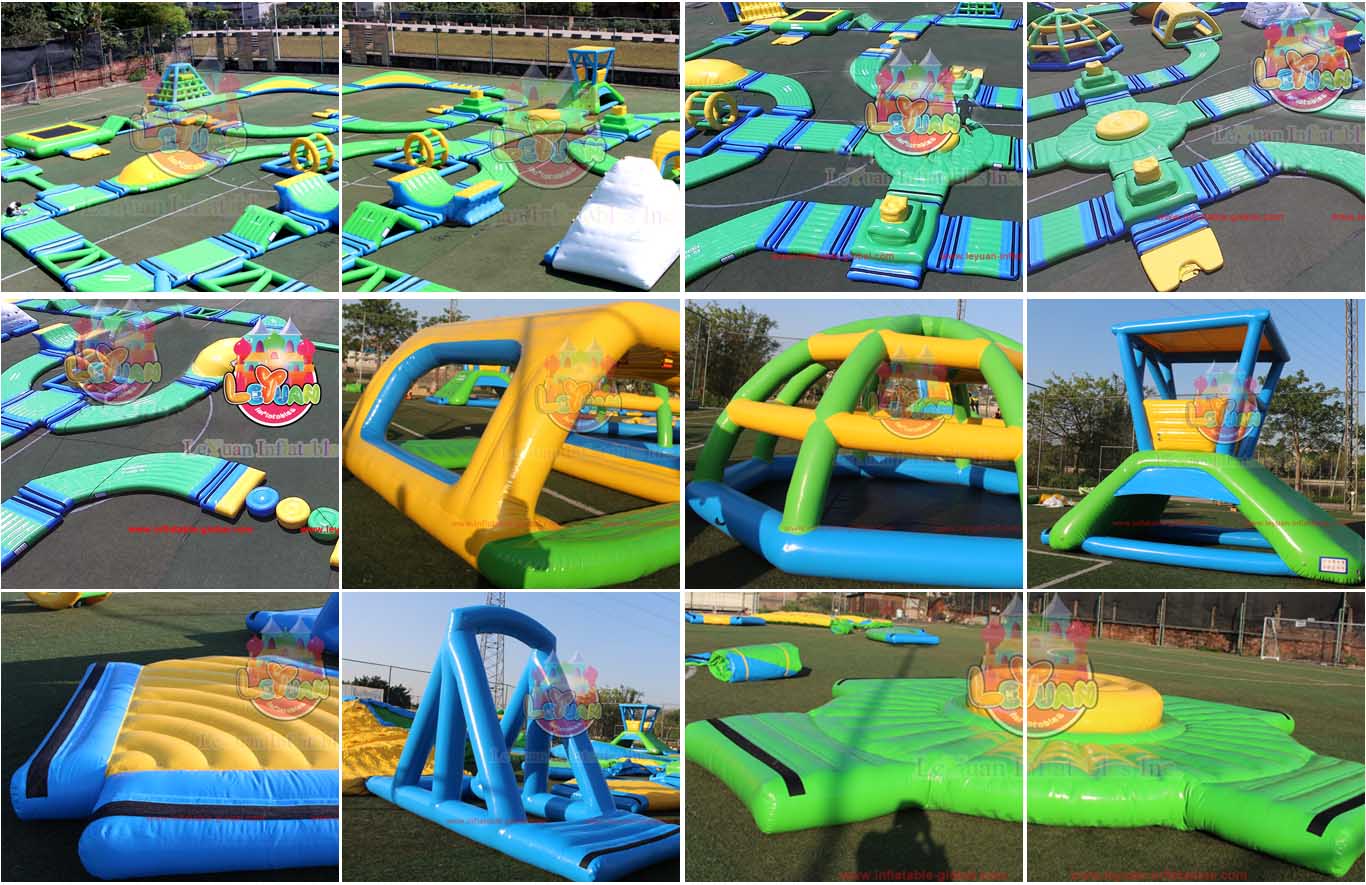 Specification
---
1. Commercial-grade quality.
2. Lead-safe PVC vinyls and flame-retardant materials.
3. Use hot-welding technology to seal the PVC.
4. Special Reinforcements in High Stress Areas.
5. Ultra heavy-duty baffles.
6. Durable Connection System.
7. Strong air valve and pressure release valve.
8. Stainless Tie down D rings 450kg load for each.
9. Easy to set up and deflate.
10. Customization & Design Assistance.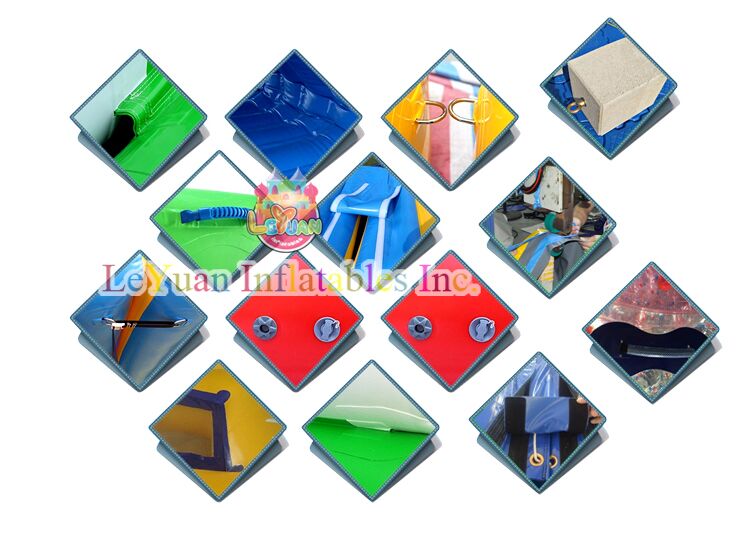 More Design of Inflatable Water Park
---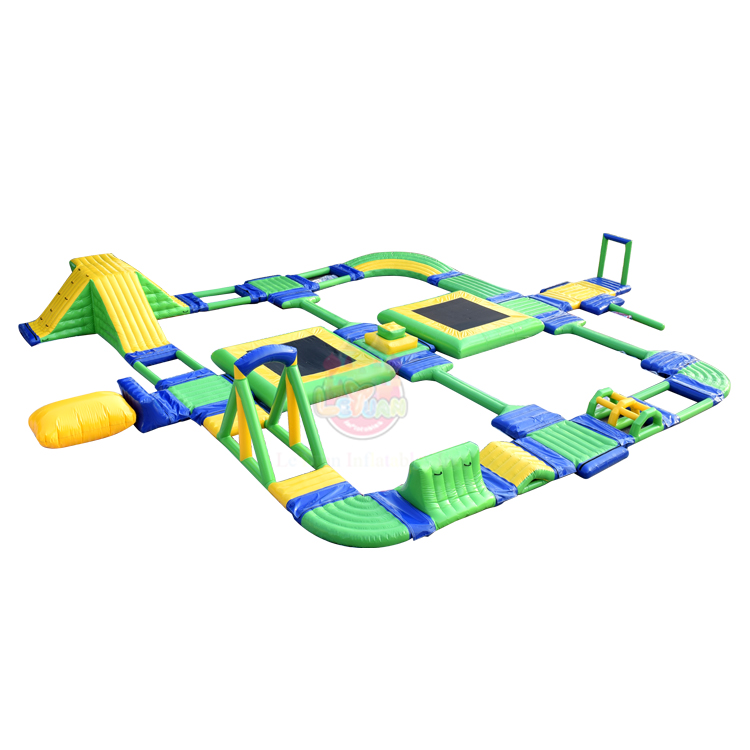 Good Quality Blower Accessory
---
LeYuan Inflatables equip reputed brand air pump for big enough and suitable power for inflatable water games. Cheap air pump is unadapted for different country and easily bad. The air pump have CE,CUL,UL certificate.

Safe Payment
---
LeYuan Inflatables provide various main mode of payment. T/T to company account is officially recommended. Please note the company account named LEYUAN INFLATABLE PRODUCT CO LTD is safe and effective. Anyway, Western Union, Paypal, etc also are ok, so long as the A/C info is given in official LeYuan Inflatables contract(PI).

---
Submit a request for a custom inflatable made just for you! We can send by email, a photo for your review, as well!