Ice World Inflatable Water Park with Pool
Inflatable water park is the world's first giant mobile water park which is very safety used on the land and sea shore.
It is made up of two components: inflatable swimming pool and obstacle coure and slide combo.
Both of children and adults will find there is a lot of fun when they playing inside it.
We can swim in the pool, climb on the mountain then slide down from the top.
Meanwhile, we will find that it is so miraculous we can play a lot of water floating toys in the big pool.
Such as water totter, iceberg, water trampoline, aqua glide and so on.
Applications:
Use in amusement park, carnival festivals, beach, ground, land, party events.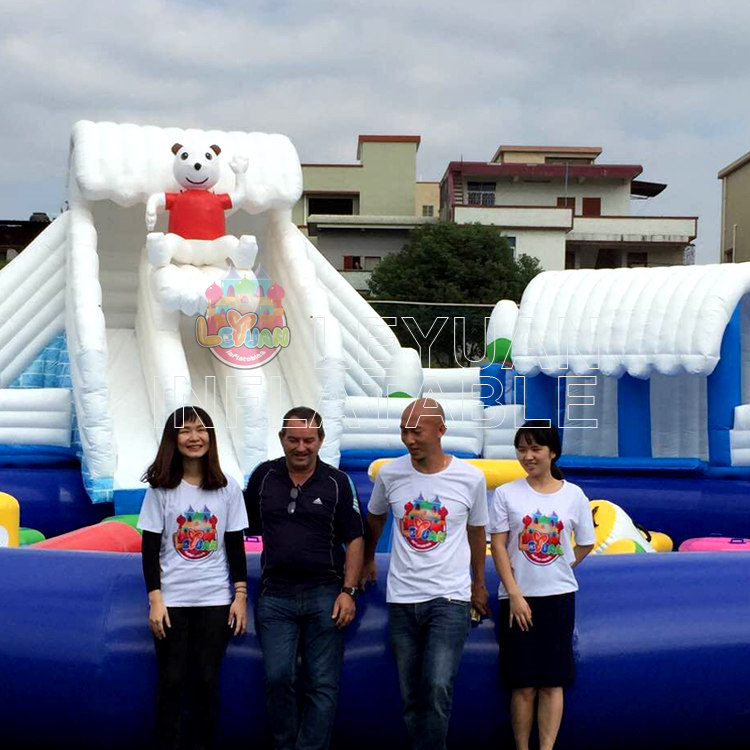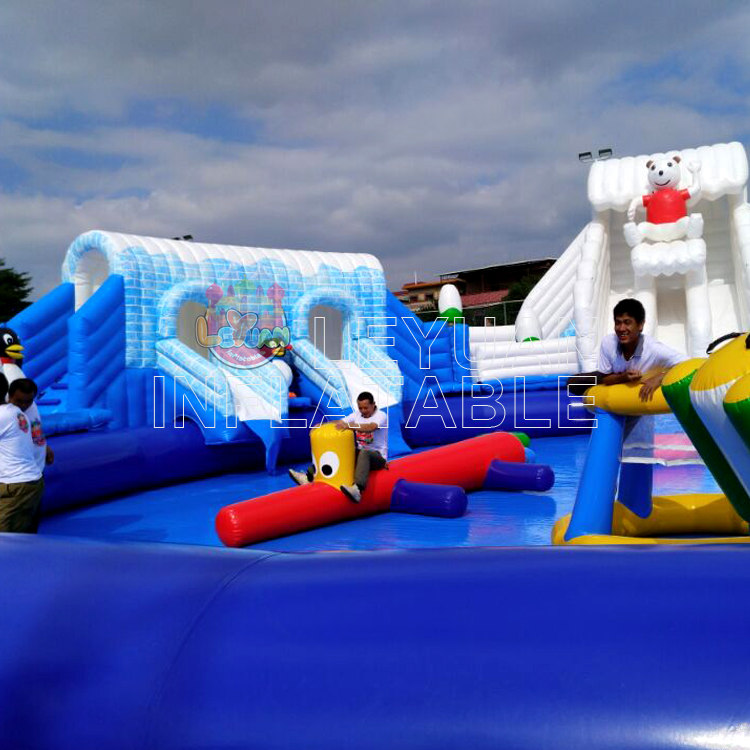 Advantages of Our

Ice World Inflatable Water Park
:
---
Durable material and safety design: Made of durable puncture-resistant PVC tarpaulin, with a wear-resistant coating, this inflatable fun park can be used for a long time; we weld strong anchor points to provide safety and stability for the water park, in order to withstand the strong outdoor wind.

Quick inflation and deflation: inflation size: 20mLx20mWx6mH. This water park can be inflated in just a few minutes, and it can be deflated quickly when you stop blowing. The whole process does not have to wait for a long time.

Great fun for your children:This Ice World Inflatable water park is a great water park for your children during summer holiday and fun slide to summer. This bouncy castle is perfect for gifts and holidays. A great gift for your children any time of the year. Perfect for birthday gifts, Christmas gifts or to keep little ones busy in summer.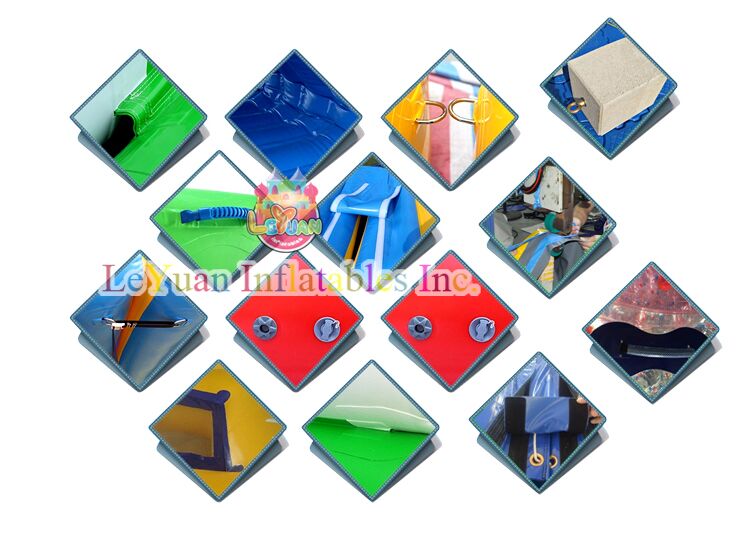 Good Quality Air Pump Accessory
---
LeYuan Inflatables equip reputed brand air blower for big enough and suitable power for inflatable games. Cheap air pump is unadapted for different country and easily bad. The air pump have CE,CUL,UL certificate.

Safe Payment
---
LeYuan Inflatables provide various main mode of payment. T/T to company account is officially recommended. Please note the company account named LEYUAN INFLATABLE PRODUCT CO LTD is safe and effective. Anyway, Western Union, Paypal, etc also are ok, so long as the A/C info is given in official LeYuan Inflatables contract(PI).

---
Submit a request for a custom inflatable made just for you! We can send by email, a photo for your review, as well!