Commercial Inflatable Ocean Water Pool Park with Wave Slide
Our Inflatable Ocean Water Pool Park is designed to free children from the shackles of electronic products and release their sports nature. Equipped with pools and slides, it provides ample playing space and fun water games for your children in the hot summer.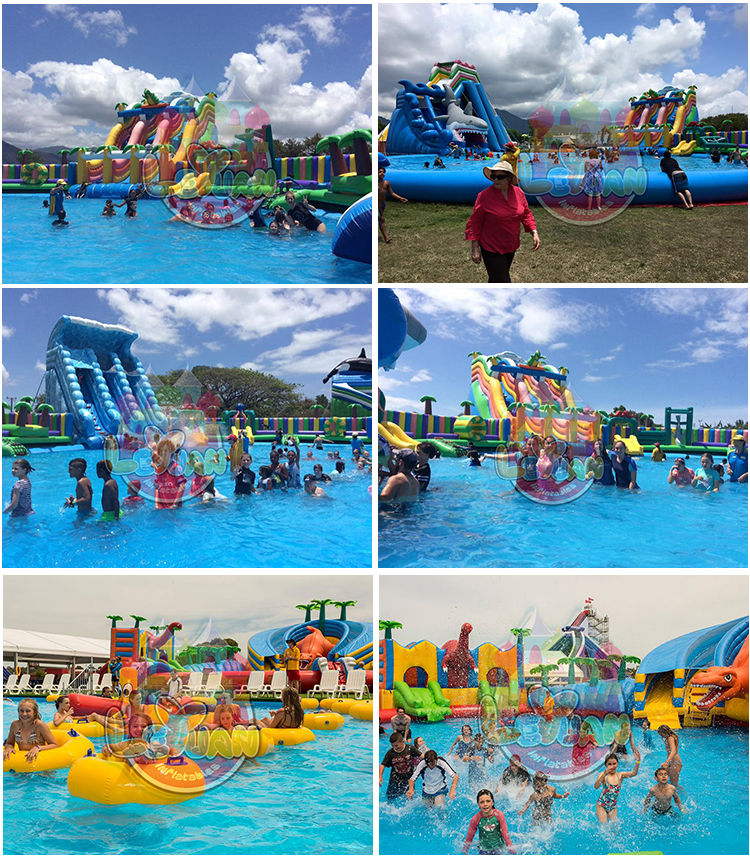 Our Advantages
---
Multiple play areas: This large water park has 3 large curved slides with a 15-meter-diameter swimming pool in the middle, which can be used by multiple people to play at the same time;
Durable material and safety design: Made of durable puncture-resistant PVC tarpaulin, with a wear-resistant coating, this inflatable trampoline can be used for a long time; we weld strong anchor points to provide safety and stability for the water park Sex, in order to withstand the strong outdoor wind.
Quick inflation and deflation: inflation size: 23.5mLx22mWx8mH. This water park can be inflated in just a few minutes, and it can be deflated quickly when you stop blowing. The whole process does not have to wait for a long time.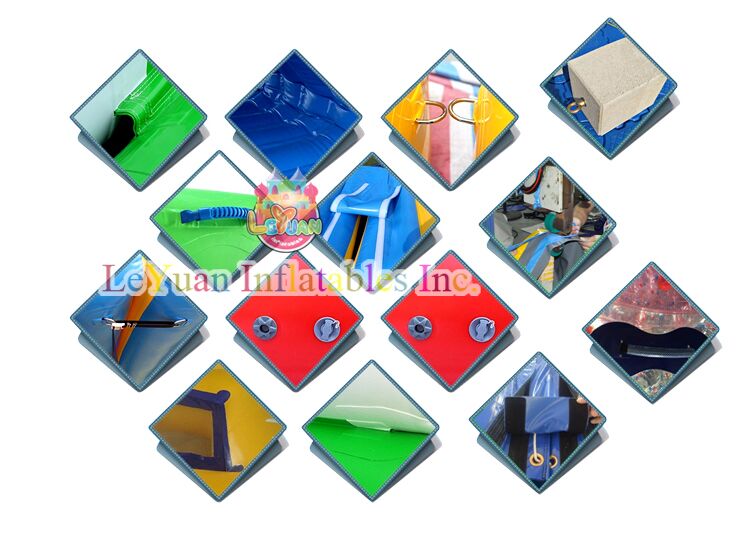 Good Quality Air Pump Accessory
---
LeYuan Inflatables equip reputed brand air pump for big enough and suitable power for inflatable games. Cheap air pump is unadapted for different country and easily bad. The air pump have CE,CUL,UL certificate.

Safe Payment
---
LeYuan Inflatables provide various main mode of payment. T/T to company account is officially recommended. Please note the company account named LEYUAN INFLATABLE PRODUCT CO LTD is safe and effective. Anyway, Western Union, Paypal, etc also are ok, so long as the A/C info is given in official LeYuan Inflatables contract(PI).

---
Submit a request for a custom inflatable made just for you! We can send by email, a photo for your review, as well!