Giant Christmas Inflatable Santa
---
Giant Christmas Inflatable Santa is the large air blown decorations for Christmas season. It can be set up on the grass, front of shops, street or roof of building providing great help for advertising and promotion sales. Our Christmas holiday inflatables come in sizes from 3 meters up to 15 meters in height or event larger.
Leyuan Inflatables Company offers large inflatable Santa Claus, inflatable Christmas tree, inflatable reindeer, big inflatable snowman, inflatable Christmas arch as well as other advertising inflatables.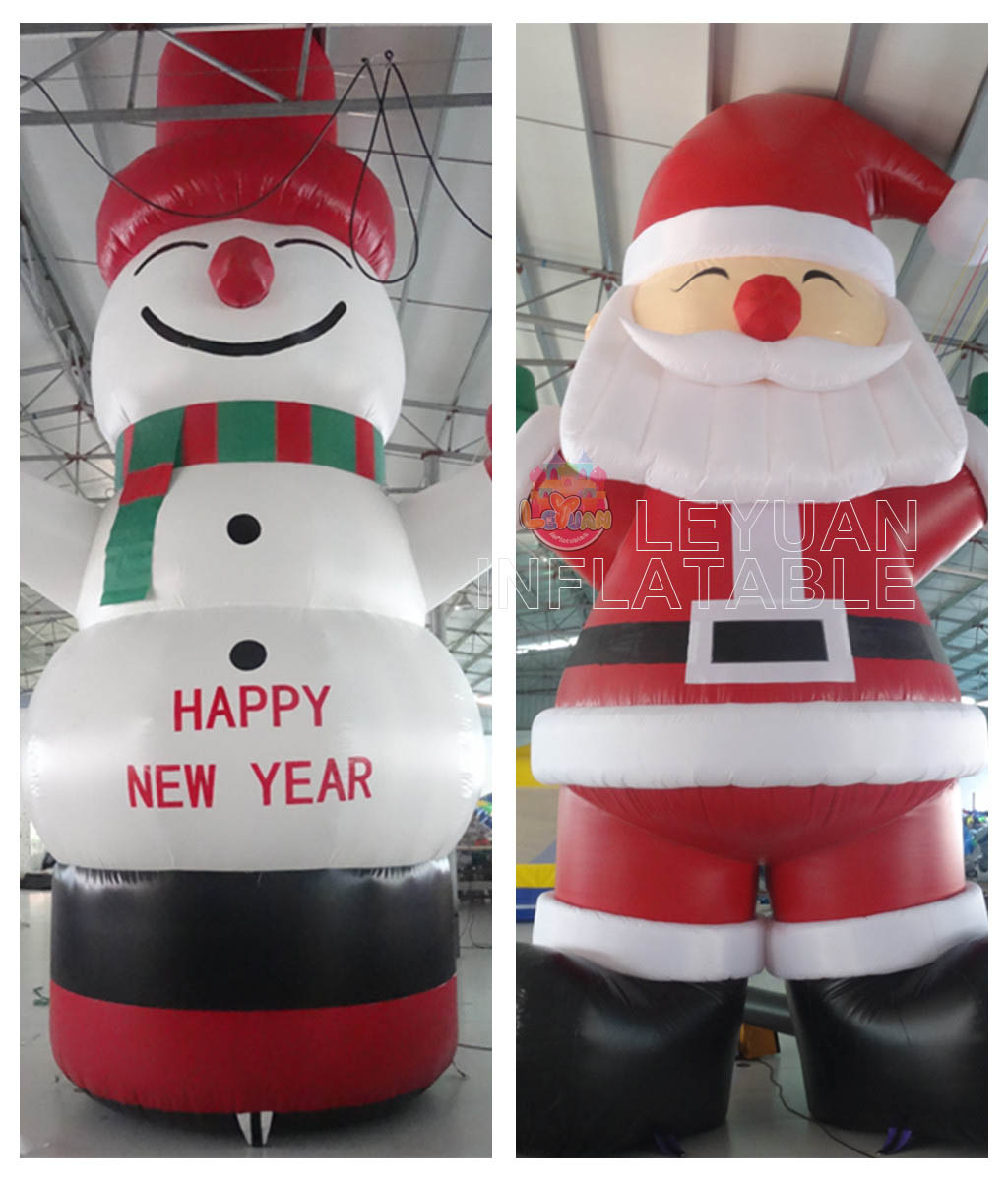 Leyuan Inflatables Manufactures a range of inflatables: advertising inflatables, holidays inflatables, bouncer houses, jumping castles, inflatable slides and water slides, obstacle course and interactive sports games, inflatable water parks and swimming pools, inflatable tents, event dome and igloo, large industrial tent and inflatable hangar and custom advertising inflatables. Whatever you can imagine, give us an idea and we will create it. Email or call Leyuan Inflatable today and arrange for a 3D design drawing.