8 Meters Party Dome Tent With LED Light
---
8m party dome tent is perfect for private parties or corporate events. It can be used as single structure or serval same or different sized domes combined together. Add an LED Bar and furniture and it looks amazing!!
This party event tent is quick and easy to set up with 2 persons in 15 minutes. We use NFPA FR materials, triple stitching and add additional reinforcements for strength.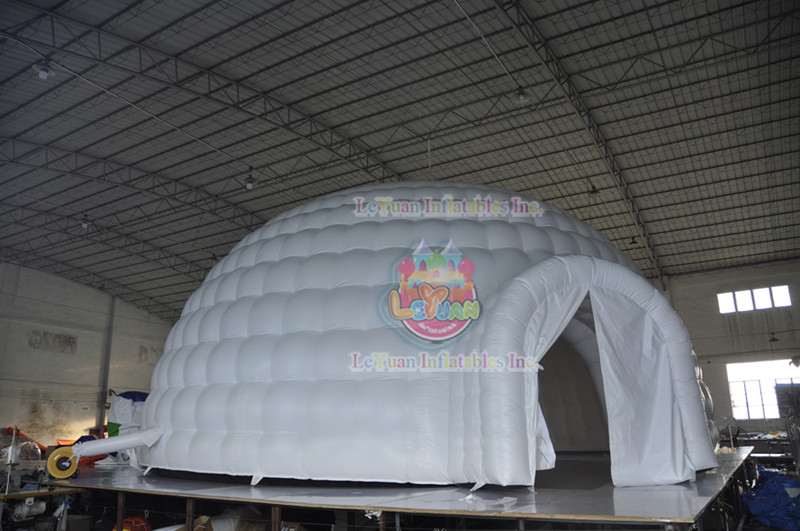 Leyuan Inflatable Tents are available in different designs and sizes, from super light weighted tent and large tents for huge events offering you a top-quality product and an experience that will 100% make your events memorable.
High-quality inflatable event tents and party marquees are outstanding temporary structures for all occasions and events. The structures are ready to go in a few of minutes and provides an excellent space indoor or outdoor.
NFPA Fireproof blow up white igloo tent can be with or without led lighting. Available measurements from 3m to 30 meters for different capacity events.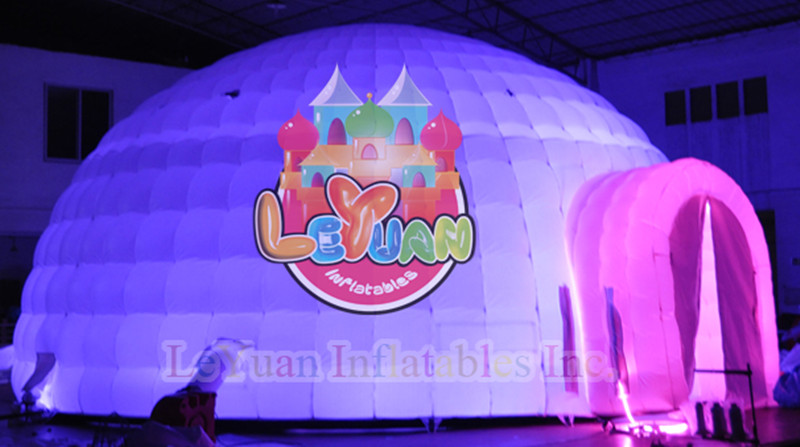 100% Shelter Against Bad Weather
---
This inflatable white events igloo can withstand all weather conditions, 100% against bad weather. Completely isolated to stay warm in winter with two doors for doorway.
You can heat the event tent in winter for need and waterproof in rainy.