White Inflatable Golf Tent For Event
---
The Inflatable Golf Tent is named as such because it is the shape of a golf ball. This particular tent has a wide opening at the front and two circle widows on each side. The golf tent is used as reception area or product launches or temporary shelter.
We have manufactured this tent for several size 6m, 7m, 8m or other customized dimensions and logo branding. Leyuan Inflatable Company manufactures a variety of air structures, air tents, large tents, cube tents, inflatable igloos and inflatable buildings, inflatable event marquees and event domes. The inflatable tents are normally eighter air tight or constant air with blower. We are capable to make completely branded tents and all kinds of shapes and sizes upon requirements and specifications.
Leyuan inflatable event tents are perfect for advertising, corporation event, product launch, trade shows, exhibitions. We are the one of the world's major suppliers of inflatable tents, inflatable buildings and structures.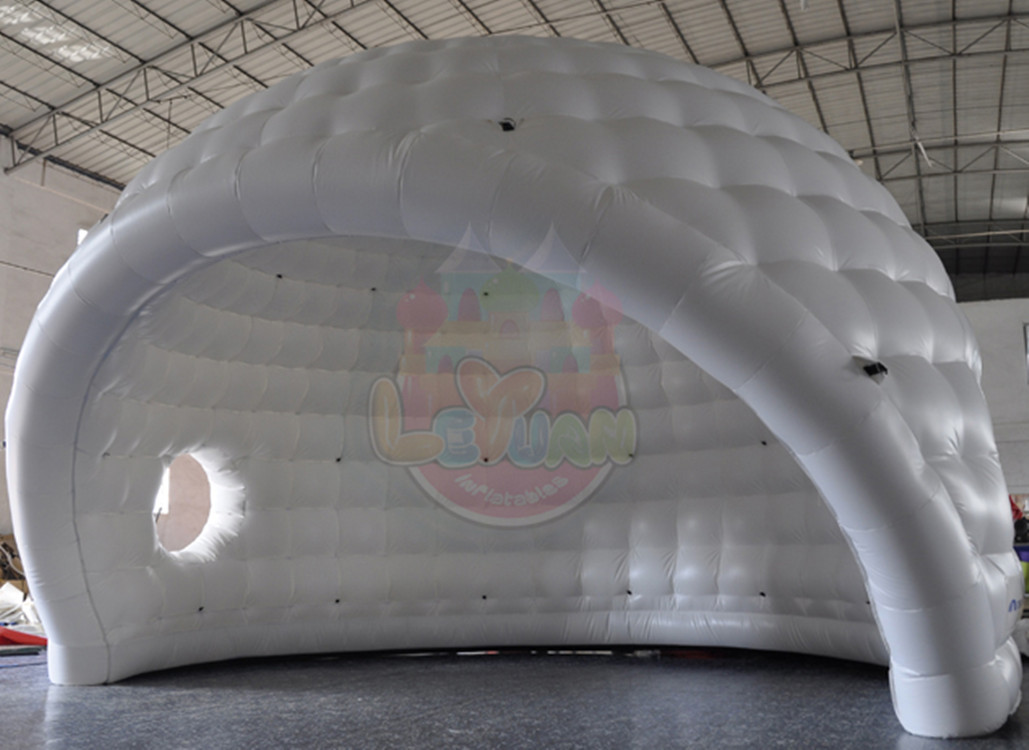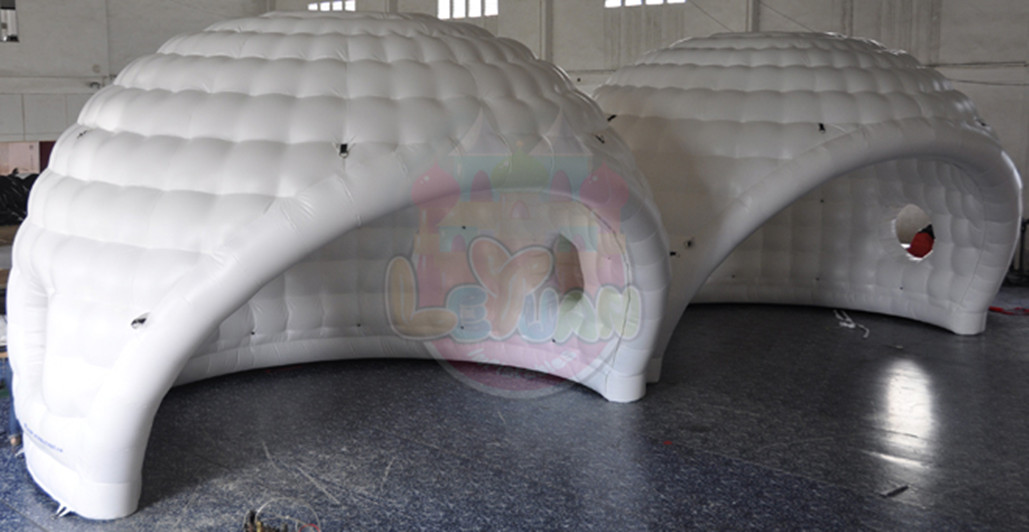 For more information, please contact our sales team and we will be glad to help.