Winter Inflatable Slide
---
This hugely inflatable dry slide is the attractive thrilling ride for the guests to enjoy at Christmas season or winter festivals. It is 20 meters in length and has a height of 10 meters and with fantastic winter Christmas graphics print covered around the wall's appearance.
Everyone will want to try this giant inflatable slide. Firstly, you need to climb the steps to reach the top of the inflatable slide, secondly slide down the slide with a snow tubing for incredible skiing experience on this inflatable tobbogan slide. This winter slide is deserved all ages to spend all day and time to challenge.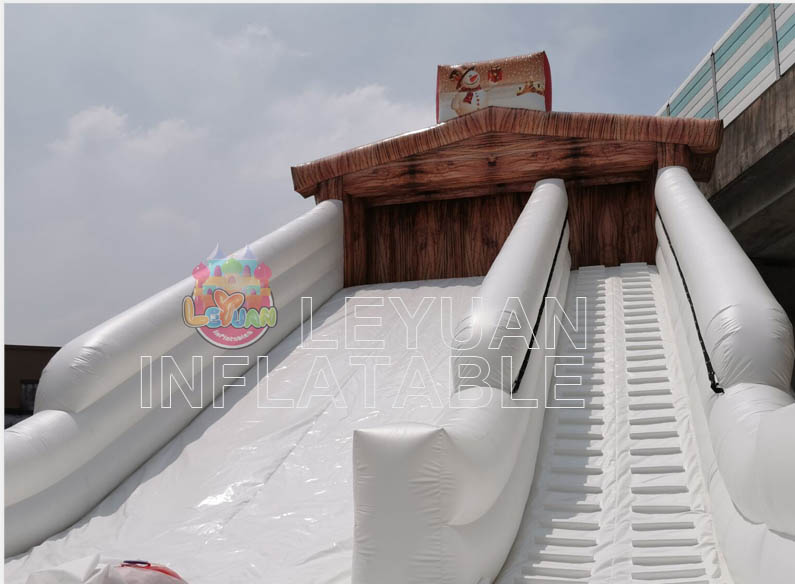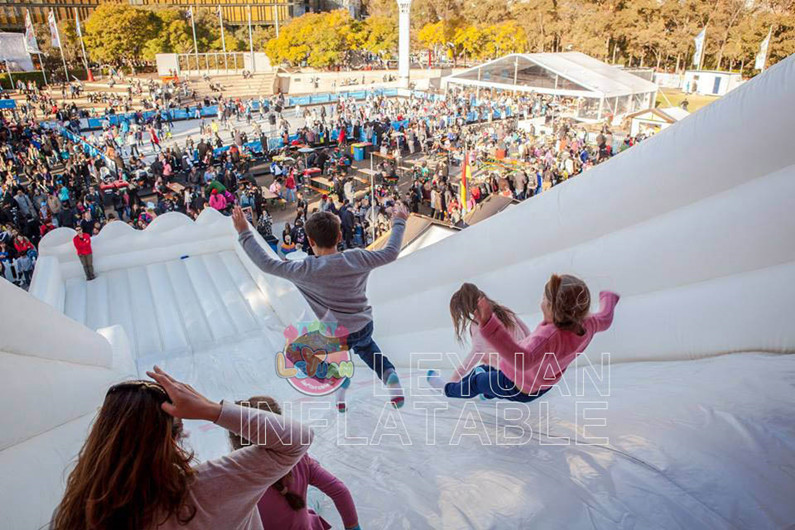 Compliant to International Standard
---
The inflatable giant slide is constructed in accordance with European Standard EN 14960. For this commercial slide, we have had it design registration in Australian Standard 3533. To ensure you receive a high quality inflatable game.