Constantly Inflatable Dual Slide with Climbing Wall
---
This durable inflatable double slide and rock-climbing wall is constructed with commercial grade PVC tarpaulin material for all units including inside baffle membrane. It's perfect for both kids and adults to challenge and team race. The participants start by entering the barrel entrance, pass the tubes obstacles, climb up the rock walls to the top, you slide down the slide, the winner is the one who firstly exit of the vertical rush slide
.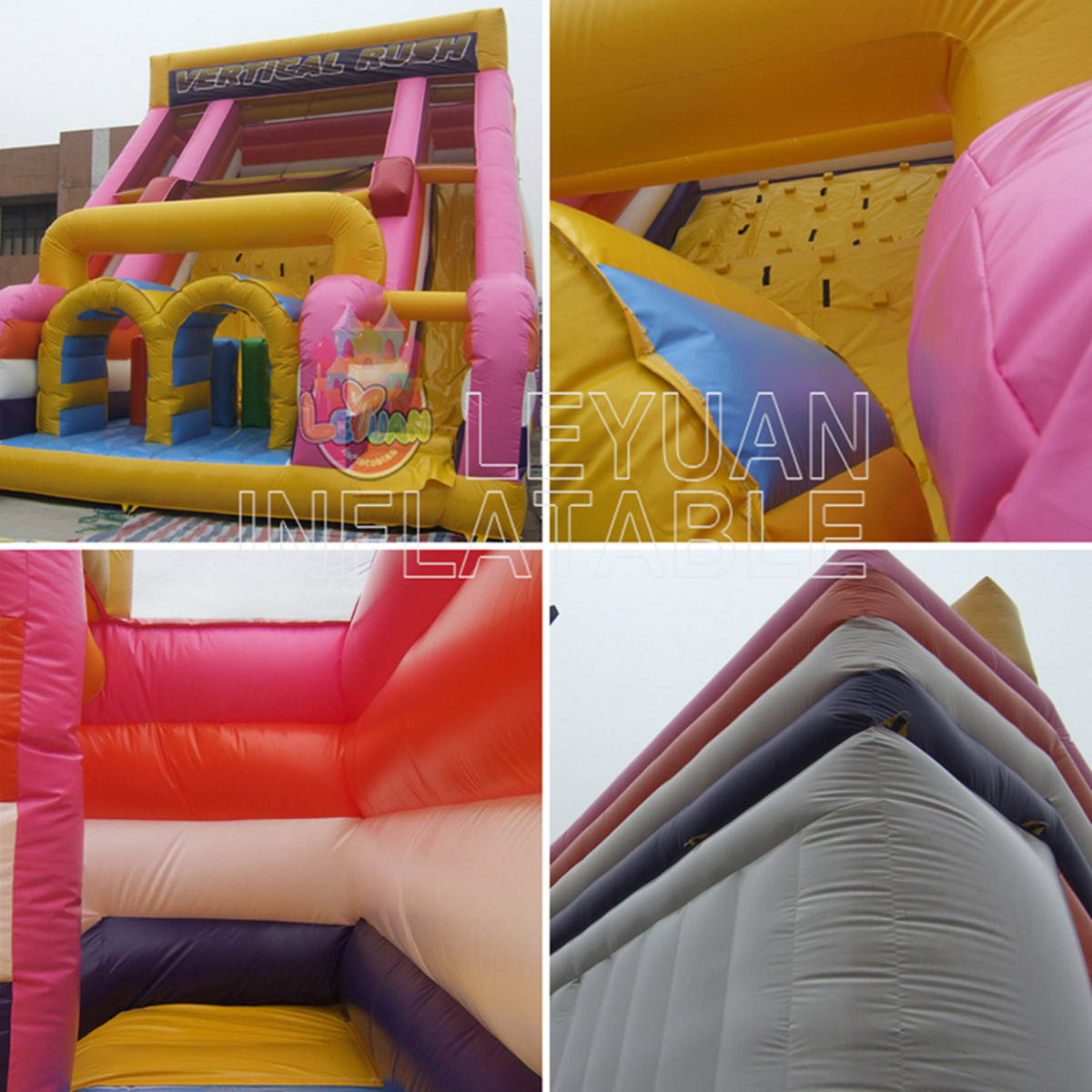 Compliant in International Standard
---
We are proud that we already have this inflatable vertical rush slide design registration in Australian Standard. If you need to make your inflatable rides to a specific standard, please don't hesitate to contact us with your requirements. Our sales team and designing staff will be pleased to offer help to you.
We offer inflatable slides in all shapes, all sizes and all themes. Water slide with splash pool is the first choice in warm season.