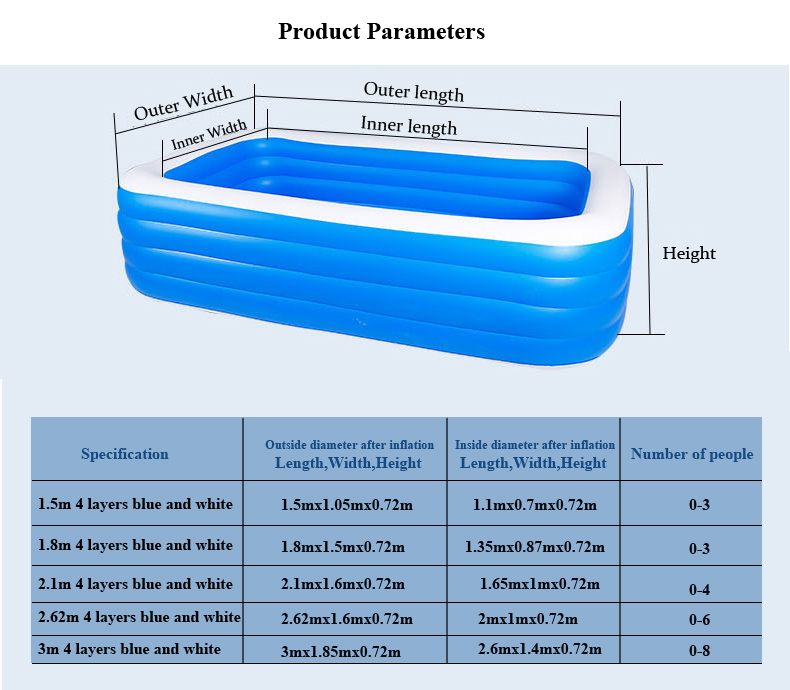 The inflatable pool is easy to carry and can be used in the backyard of the home, indoors, anywhere. Add a different sense of fun to the family. Using wear-resistant PVC, strong high temperature processing.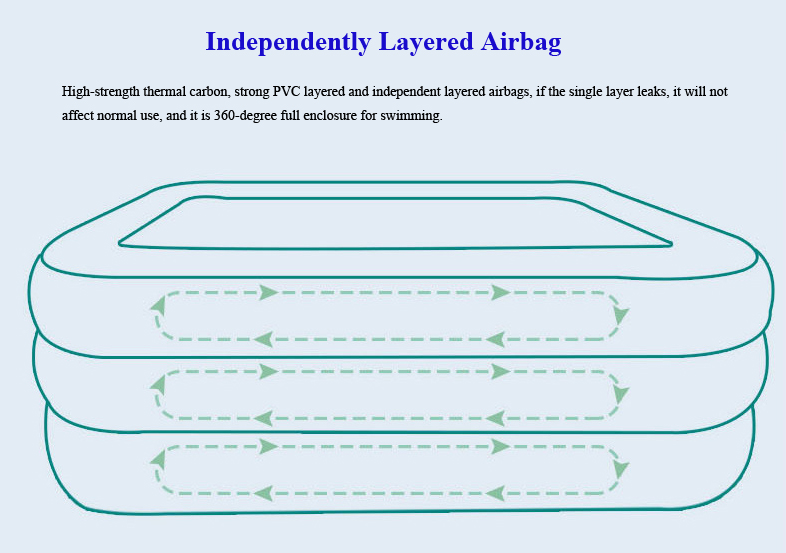 Independent Anti-Leak Valve
Each layer of airbag has an upgraded version of the anti-leakage valve, which is highly sealed to avoid air leakage.