Giant Inflatble Water Volleyball Court Interactive Sports
Leyuan Inflatables LTD, the one of leading manufacturing factory from China. We supply inflatable land volleyball pool and inflatable water volleyball court. Play it on the water. Set up one or more courts and host on of the only floating beach volleyball tournament in the world!

01 Safety & Quality
---
Made of the best PVC materials which is flame retardant comply with US standard NFPA701,lead free and Anti-UV. Use hot -welding technology to seal inflatable water games for strength.
All of our inflatable water games are made from hot -welding technology and adhesive technology engineered in the industry. We use sturdy PVC based material specially designed to withstand heat, salt, chlorinated water, and an extreme, continuous use.
02 Why Leyuan Inflatables
---
We success is your success!
With excellent designer team, Leyuan Inflatable CO LTD is capable in creating custom inflatable toys.If you have an idea for unique inflatable games that you want to create,be sure to contact us with your requirement.Our team will always provide 3D computer design to confirm before manufacturing.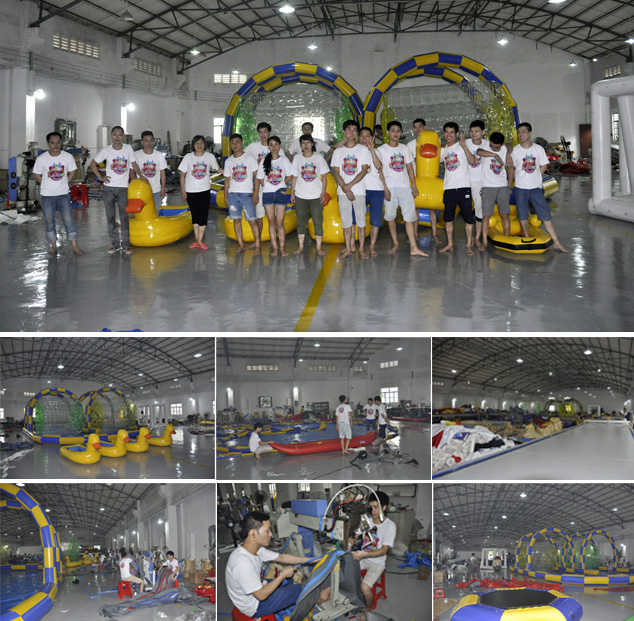 03 Favorable Comments
---
Leyuan Inflatable Products have been sold and shipped to the worldwide including America, Canada, Australia, Germany, UK, Belgium, Russia, Sweden, Netherland, France, Italy,Switzerland,UAE countries, African countries and Asian countries.We build a very good business relationship with our clients and earned favorable comments for our inflatable products and services.
Choose Leyuan Inflatable=choose your reliable supplier of inflatables.