Re-Use Quality White Igloo With Led Lighting
---
12m white igloo tent can be used in 4 seasons. This inflatable igloo offers a temporary weather-resistant space for provide party or cooperate events. Its bubble structure round shape like a traditional igloo and color is white. Inflate with blower motor, the white igloo can sit on concrete floor too.
Leyuan Inflatable Air Tents are available in different designs and sizes, from super light weighted tent and large tents for huge events offering you a top quality product and an experience that will 100% make your events memorable.
High-quality inflatable led tents are outstanding temporary structures for all occasions and events. The tents are ready to go in a few of minutes and provides an excellent space indoor or outdoor.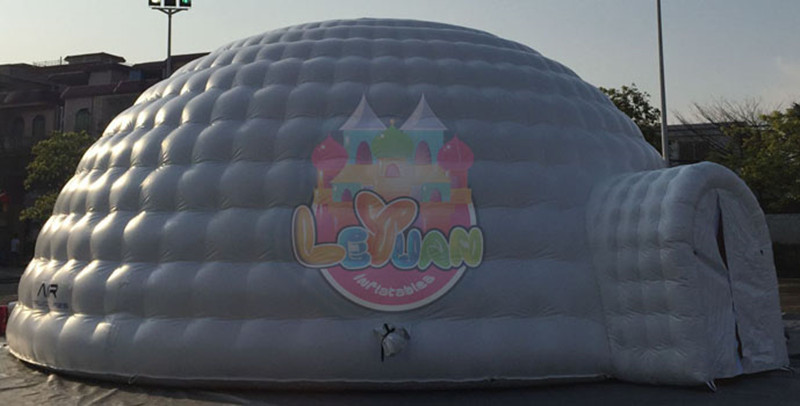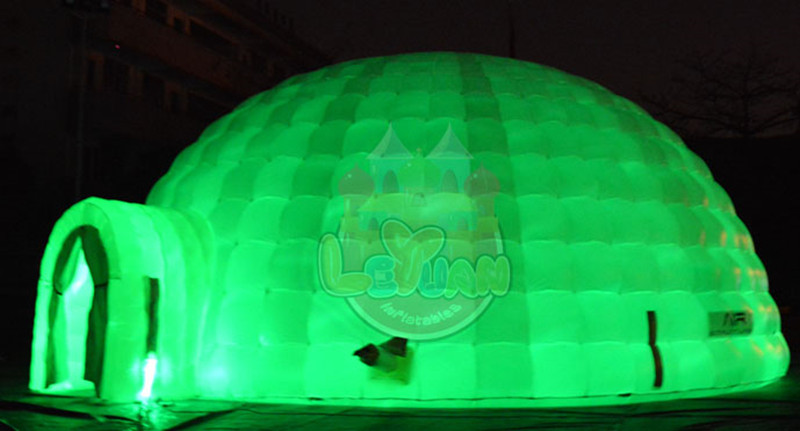 Easy to Assemble/Disassemble
---
Putting up the tent is quick and easy. The tent is rolled up and packed into a durable carrying bag. Just unroll it on the site, and use powerful air blower for inflation. Save time, increase efficiency during installation and operation. After events, fold and roll the tent and again pack it into the carrying bag for dry storage. All our inflatable tents are durable for re-usable all year around.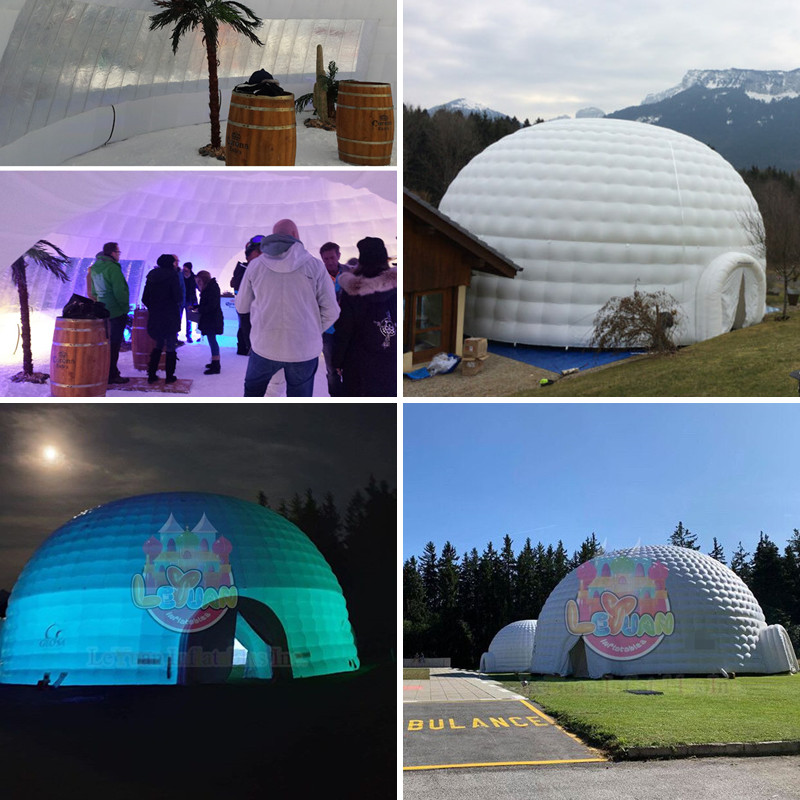 All-Weather Shelter Tents
---
This inflatable white events igloo can withstand all weather conditions, 100% against bad weather. Completely isolated to stay warm in winter with two doors for doorway.
You can heat the inflatable air tent in winter for need and it's waterproof in rainy.