Customized Giant Inflatable Mascot Helmet
---
Inflatable helmet tunnels are the preferred entryways for sporting ceremony events, you can have it for school sport team activity or athletic program to bring attention to all audiences. The inflatable football helmet tunnel is customizable to match any team's colors and can be customized the dimension to fit the field.
Inflatable Tunnels and Helmets are the giant replica of your team's football helmet. We also put your logo or banner on the side wall panels and above the facemask.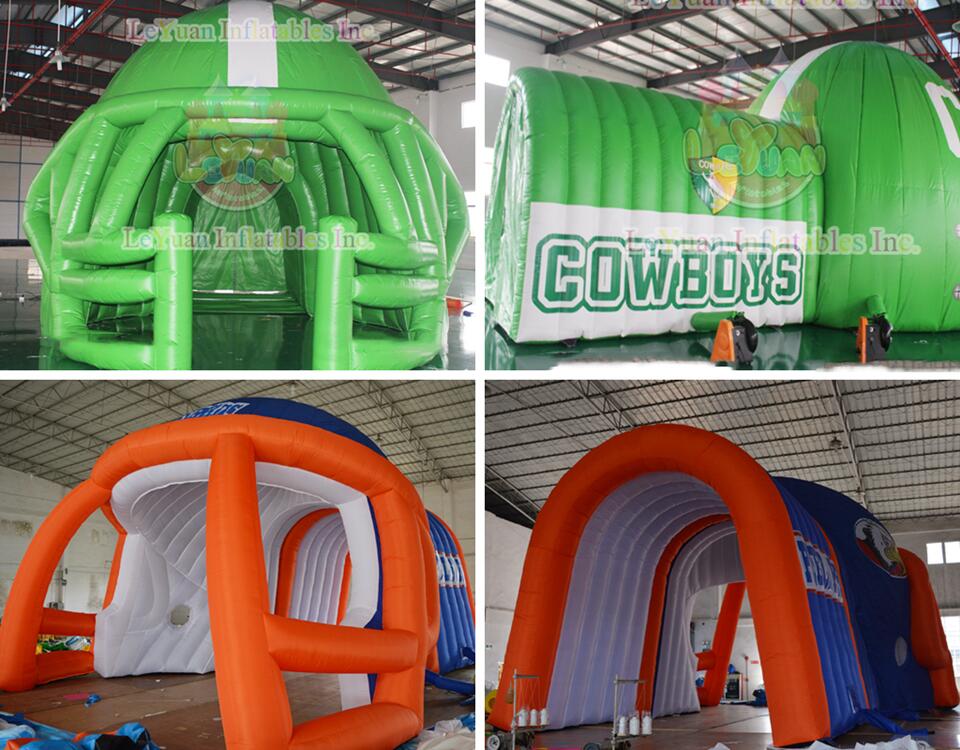 Custom Make Your Unique Inflatable Helmet Tunnel
---
Leyuan Inflatables provides a range of inflatable sport games: inflatable mascot, inflatable football helmet tunnel, inflatable helmet tunnel, mechanical bull, inflatable climbing wall, sumo suits, inflatable football field, inflatable soccer shoot, inflatable interactive sports, inflatable attractions, wipeout inflatable. hatever you can imagine, give us an idea and we will create it. Email or call us today and arrange for a 3D design drawing.