Led Inflatable Cubes 10m x 5m
---
This blow-up inflatable cube building is the great and cost-effective structure for road shows, product launches, small corporate events and marketing events. The inflatable cube is made of strong thin PVC vinyl, with the features of lightweight but durability, waterproof and fireproof. If you are looking for a light weighted but meanwhile durable event tent, this great inflated cube tent is the right structure for your events.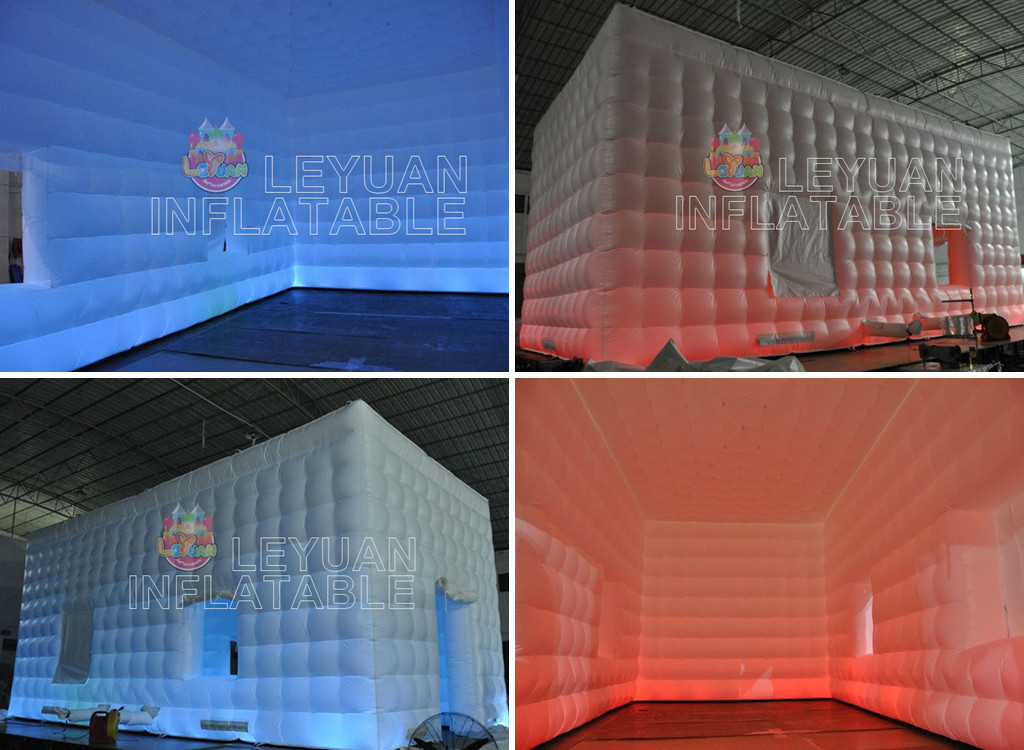 Led Choice & Programmable Colors
---
Our Inflatable Cubes can come with or without LED stripe. The light can easily go through inside of the walls and lighting the whole tent be more charming and eye-catching in the evening. You can conveniently change different colors by a remote control.
Custom Your Unique Inflatable Cube Tent
---
Leyuan Inflatables offers a range of inflatable event tents: inflatable X tent, inflatable led tent, led inflatable dome, inflatable stage cover. Inflatable party tent, sealed advertising tents, inflatable cubes, led inflatable tent, inflatable air roofs, inflatable sport dome, inflatable walls, trade show tent, inflatable cube tent and exhibition tent. Whatever you can imagine, give us an idea and we will create it. Email or call us today and arrange for a 3D design drawing.